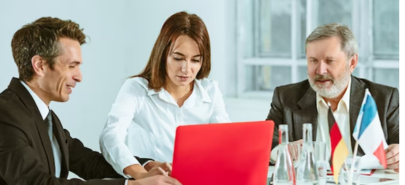 Enterprise Performance Management  Applications provide the information necessary for individuals to effectively analyze and manage their business in a constantly changing environment. A unified platform can provide your organization with the business insight, data transparency, data integrity and quality needed to improve business decision-making. BISP offers these EPM solutions
Financial Close and Consolidation Cloud: is designed to handle multi-level consolidation, handling desperate sources, multiple reporting currencies, intercompany transaction, ownership management, eliminating errors, closing on time and maintaining detailed account audit Oracle Financial Consolidation and Close Cloud is a new Cloud-based solution built to optimize the close.
Enterprise-wide data into knowledge for effective measurement and management. Information consumers can personalize their workspace so they receive tailored information for use in their day-to-day activities. Oracle Enterprise Performance Reporting Cloud is the latest addition to the EPM cloud suite of applications and is a purpose-built solution for narrative-driven management and financial performance reporting.
Reconcile accounts and comparing transactions to discover errors in transactions, duplicate charges and fraudulent activity. Oracle Account Reconciliation Cloud Service is a purpose-built solution in the Cloud for managing the global reconciliation process. It provides real-time visibility into the performance of reconciliations and ensures that all reconciliations prepared are properly qualified.
Oracle Enterprise Planning and Budgeting connects FP&A, sales, marketing, HR, or operations, it eases enterprise planning and budgeting process with the power and simplicity of the cloud. Departmental and enterprise planning and budgeting is time-consuming process, with Oracle Enterprise planning, the complete process can be cut down by 1/3.
Oracle Planning and Budgeting cloud improve accuracy, efficiency, better controls, and auditability and to provide greater visibility into costs, resources, and performance. With cloud hosting, it enables businesses of any size to quickly implement a world-class planning and budgeting solution.
Essbase has been an industry leader in Multidimensional data analysis for the past two decades. Now Cloud offering with Essbase sets up new milestones. It further offers extended Data visualization capabilities that transform Essbase from a multidimensional data store to a full-fledged analytics platform.